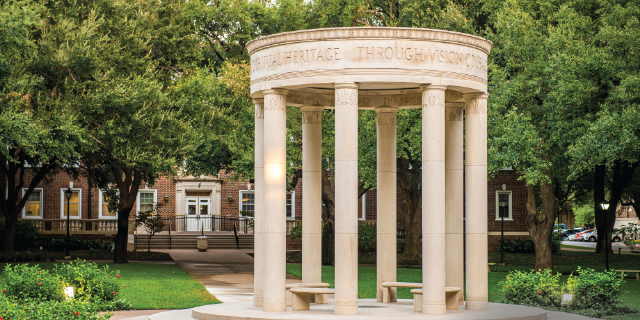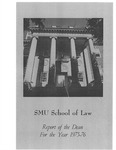 Description
During L975 a female applicant of Mexican-American descent applied for and was denied admission on the basis of the policy guidelines established by the Admissions Committee. The applicant requested and was granted a review of the file and again was denied admission. The applicant brought a class action suit against the University and sought a preliminary injunction requiring the University to admit her. The United States District Court for the Northern District of Texas, Dallas Division, denied the request for injunction and concluded that the suit should not proceed as a class action. This order was appealed and the Court of Appeals for the Fifth Circuit affirmed.
An entirely new venture is the advent of the Advanced Professional Training (APT) program. The Law School presented its first such program on a one-night-per-week basis May 29 through JuIy 17, 1975, on the Pension Reform Act of 1974, under the chairmanship of Dean Charles O. Galvin.
Other projects during the year included the editing of the proceedings of the Human Experimentation Seminar held in March, 1975, now published in book form by the SMU Press.
Governor Jimmy Carter, Democratic candidate for President of the United States, appeared as a guest of the Student Bar Association on May 1, 1976.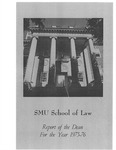 COinS