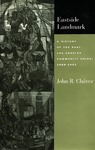 Abstract
"Established in 1968 to improve conditions in the barrio of East Los Angeles, the East Los Angeles Community Union has had a pronounced impact on the area, providing social services, helping increase political representation, and, most notably, promoting economic development, particularly through extensive real estate dealings. The history of TELACU is especially significant because it has provided a model for community development in other Mexican-American neighborhoods throughout the Southwest (including Oakland, California; San Antonio, Texas; Embudo, New Mexico; and Phoenix, Arizona).
TELACU and other ethnic community development corporations also offer a successfully tested general model of cooperative economic development for the nation's cities. Though this model cannot end poverty in America and its attendant problems, it offers a vision of economically self-sufficient communities equitably integrated into larger regional and national bodies for mutual improvement.
Moreover, as nonprofit, cooperative institutions that operate between government and business, organizations like TELACU offer a viable alternative in a world where many have rejected the extremes of collectivism, but still suspect capitalism. Such community development corporations can help prepare society for the larger cooperative efforts necessary for the progress of national and global communities."
-Stanford University Press
Publisher
Stanford University Press
Keywords
Los Angeles, East Los Angeles, TELACU, Trade Unions, Community Development
Disciplines
Civic and Community Engagement | Community-Based Research | Politics and Social Change | Social History | United States History
Recommended Citation
Chávez, John, "Eastside Landmark: A History of the East Los Angeles Community Union, 1968-1993" (1998). eBooks. 2.
https://scholar.smu.edu/ebooks/2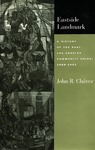 COinS