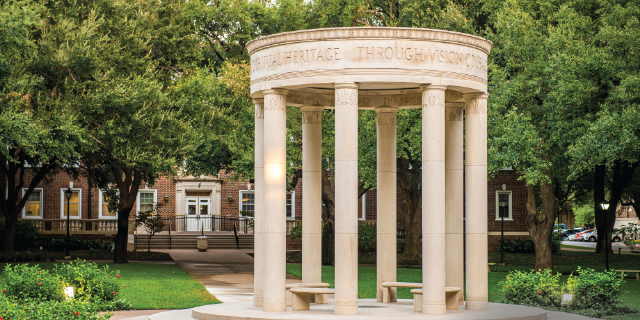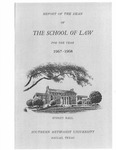 Description
During the year the faculty recommended to the Board of Trustees the conferring of the Juris Doctor degree in place of the Bachelor of Laws degree. This action was approved by the Board and, upon recommendation of the faculty, was made retroactive in the case of all of the alumni of the School of Law who, at the time they received their Bachelor of Laws degree, also held an undergraduate degree.
The construction of the new law library was begun about June 1, 1968, with scheduled completion in the summer of 1970.
A commitment of Mr. and Mrs. George M. Underwood, Jr., of Dallas to the new law library in the amount of $1,000,000.
Alumni gifts totaled $44,264.19, with 36 percent of alumni participating. This percentage of participation is a 50 percent increase over last year's results.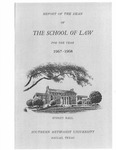 COinS